Anatomy of a crisis - 4
Tackling the Covid crisis with the right dose of realism and optimism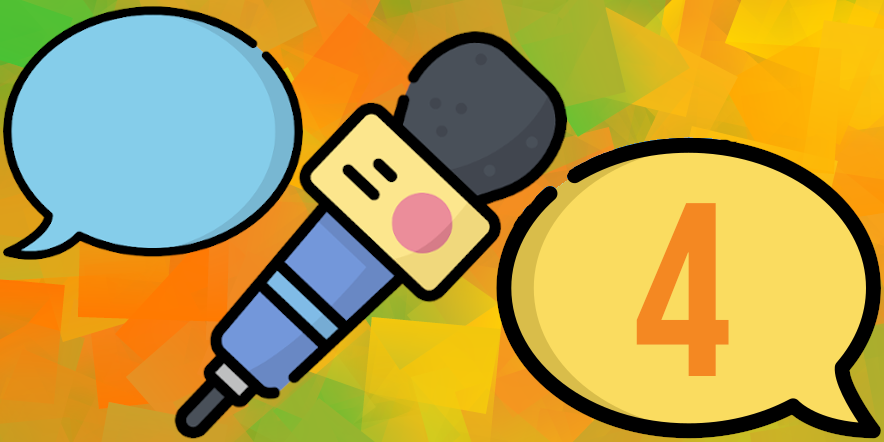 "We've realised that it's ok to say to the team that we don't have all the answers right now. They're not children," declared the comms director I interviewed for my next piece in my "Anatomy of a Crisis" series.
Time goes on, and the initial requirement for full-on Covid19 crisis comms mode has passed. Yet comms teams remain physically apart and are still juggling multiple stakeholders internally and externally. This is an exceptionally pragmatic look inside a UK-based tech company, whose comms director is balancing the immediate needs and longer-term objectives of the business as circumstances change on a regular basis. There is some particularly great stuff in here about how to manage a team through the ups and downs.
Charlie is a comms director in a UK-based tech company that employs 1,500 people, and looks after external and internal comms as well as social media. Charlie talks here about checking their natural optimism, becoming more realistic and embracing ongoing change, while at the same time keeping long-term goals front of mind.
There are some really positive parts to this account, and I'm so grateful to Charlie for allowing me to share it.
Emma: So firstly, are you ok?
Charlie: Like everyone else, I've had good and bad days. It's actually the first time in my life I've spent any time thinking about my own mental health and wellbeing. But broadly speaking, yes, I'm ok!
Emma: what has been the day-to-day impact of Covid-19
Charlie: I work for a software company that takes the pain out of everyday mission-critical business tasks by simplifying, automating and providing insights to help organisations of all shapes and sizes comply with regulations, be more productive and better engage with their stakeholders. We have been reacting almost daily to changing government guidance to give our customers the best possible support. But, at the same time, it's been vital not to take my eye off the longer-term goals.
"people need to understand where they fit into the bigger picture"From a team point of view, people need to understand where they fit into the bigger picture. We've been agreeing a goal for the week while being explicit in how that helps achieve the longer-term objectives so everyone understands the role they have to play.
There has been a big focus on internal comms. We have a 1,500-strong workforce, and have used Teams to keep everyone up-to-date. Since the start of the crisis, it's been imperative to communicate as much as possible with colleagues. Messages to update employees while we move to working from home and continued updates have ensured everyone understands where the business is. We have also sent out a weekly email direct from the CEO, which is designed not just to share critical info, but to inspire and offer practical support in a very personal way.
Like every company, we have departmental silos to some extent so the role of internal comms has been to bond those silos together and build resilience.
As time has gone on, we've realised that it's ok to say to the team that we don't have all the answers right now. They're not children. Economic recovery could take three years and many businesses will have to consider office closures or redundancies. People need to understand the reasons why, the possible impacts, what it all means for them. Explaining this shows transparency, authenticity and - ultimately - that we care.
Emma: What proportion of comms has been dedicated to Covid comms, versus "normal" comms?
Charlie: In March and April, the sheer volume of internal and customer comms was almost overwhelming. We had ten days to get everyone working from home, and pretty much tore up the existing comms plan.
And yet, the 3-5 year goals remain the same, so we need to remain agile. If things are not working, then we drop them - there isn't time to spend months poring over detail.
At this point in time, we're scaling back the Covid comms and thinking about the "next normal" - not the new normal - because things are going to change again.
"accept that the 'next normal' is simply a stepping stone"There's actually a peace of mind in knowing you won't get to the next point and settle. If you settle, it'll be very hard to change again. But if you accept that the "next normal" is simply a stepping stone, then it's easier to adjust to further change down the line.
Emma: How would you characterise your current approach?
Charlie: Being agile - responding daily to customer, employees, the media.
But it's also about being resolute with the long-term strategy. I'm still looking five years down the road. Yes, things will change in the short-term, but how can we continue to work towards those long-term goals?
Emma: How have agencies supported you?
Charlie: We actually appointed a new PR agency in May. The pitch process was underway as lockdown started, so agencies were pitching via Zoom for the first time.
Prior to taking on this role, I spent twenty years in the agency world, and it doesn't leave you very easily! I've definitely used agency friends as a sounding board - it's so important for an in-house person to be able to do that. The media world is affected by Covid just like everyone else, many publications have furloughed their entire staff. I've listened and worked closely with agency partners to understand the changing media landscape and adapted our approach accordingly.
Emma: What advice would you give to others in a similar situation?
Charlie: Believe in your head and your heart, and act quickly. You won't make the right decision every time, but that's ok if you're doing it in good faith.
Emma: What has been your most surprising challenge?
Charlie: From a crisis comms point of view, the challenge hasn't been too surprising - though the sheer volume of work in terms of internal comms, customer comms - especially at the beginning - was phenomenal.
But it has also been a surprising opportunity to bond with the senior leadership team, the extended marketing team and others I'd never spoken to before. The way in which we are all in it together is truly inspiring and it's connected people in new ways.
Emma: Who has helped you?
Charlie: I sit on a senior marketing management team with seven other experienced marketers, who have all brought invaluable support. I'm also close to the senior leadership team, many of whom are women, who have all been brilliant.
Professional colleagues have become friends, and we've talked more - not just about work but about kids and other pressures to share ideas, share the load. Little things, ideas, acts of kindness - they all make a big difference.
Emma: And finally, if you could go back in time to early March, what would you tell yourself?
Charlie: Put your "grace under fire" hat on. And keep it on for the foreseeable. This crisis won't finish, it will only evolve.
Have realistic faith in your goals and don't be too optimistic. By that, I mean stop thinking you will go on holiday in September because you probably won't. Just take your annual leave when you need a break!
"embrace change. It will lead to new opportunities to grow"And embrace change. It will lead to new opportunities to grow. It's actually easier to accelerate new ideas really quickly at the moment - people are more willing to be agile and experimental instead of planning for something six months down the line.
My thanks once again to Charlie for allowing me to publish this piece. As always, I would love to hear your feedback - either in the comments below or via DM if you would prefer.
You can read my other articles in the "Anatomy of a Crisis" series here:
Anatomy of a crisis - How Covid19 unfolded for one UK-based comms director
Anatomy of a crisis - how one internal comms function has adapted for Covid19
Anatomy of a crisis - Why Covid19 hasn't changed anything for one comms director
Training Courses for PR and Comms Agencies