Anatomy of a crisis - 1
How Covid19 unfolded for one UK-based comms director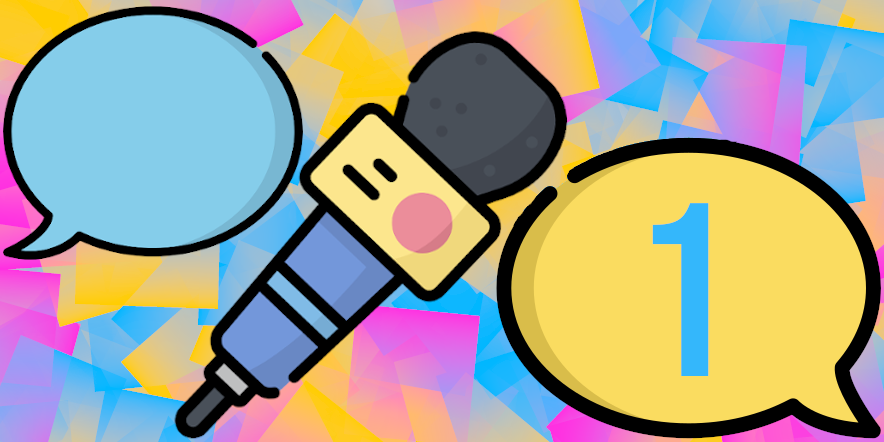 In the UK, we're entering week seven of lockdown. For many organisations, the initial first wave of the Covid19 crisis has passed, and people have settled into some sort of "new normal". I've had some fascinating conversations with people at the comms coalface over the past few weeks.
I've asked some of them to allow me to tell their stories. I'm very aware that, although the intensity of the initial crisis has passed, it is hardly business-as-usual for most and now is not necessarily the time for forensic examination of action taken. So some of these interviews have been done off the record. This Q&A is one such example, and is published here on condition of anonymity.
Alex* is a PR director for a large tech corporate, headquartered in the USA. Alex is responsible for running media relations, corporate comms, internal comms, social media and executive comms outside of the Americas, and also looks after multiple agencies across Europe and APAC.
*Alex's name has been changed for the purposes of this piece.
Emma: So, first and foremost, how are you?
Alex: A bit stressed, if I'm honest! I'm juggling a full-time PR director's job - which as we all know doesn't begin at 9am and end at 5pm at the best of times - with homeschooling two primary school-aged children. I feel guilty that I'm not doing as many hours as some of my colleagues, but my partner also works full-time and it's actually impossible for me fit in any more work hours right now.
Emma: Tell me about the last few weeks.
Alex: Let me consult my diary...
Emma: Ah, crisis comms 101: keep a diary!
Alex: Yes, it's all in here. I'm so glad I did write everything down as it's impossible to keep track when everything is changing so fast.
So, the first discussion I had was on 5 March, as I was leaving the US after a couple of days there. Covid19 hadn't yet been classified as a pandemic, but Italy was about to go into lockdown. We had agreed a communication to customers - factual, fairly cold really - "everything as fine, it's business as normal". Some of us thought that was all we'd have to do, which seems hard to believe now.
By 9 March, it was clear we needed to reassure our people with warmth and humanity. Now we'd completed that comms for customers, then next action was internal comms. However, the initial draft the comms team got from HR needed work.
10 March - our last day in the office. There was an internal all-hands meeting to reassure everyone, which was great. A lot of companies were doing no such thing at that stage - including my partner's company. At the same time, we started posting blogs for senior directors to explain what was happening to the outside world. These were designed for customers and press, and were full of anecdotes, very human. It was just what we needed.
16 March - Marketing had the sudden realisation that some of our products could be used to support people working from home. We had to be very firm about not allowing them to jump on a bandwagon inappropriately. But we didn't have any dos and don'ts written down, so it was something of a scramble.
"Read this, imagining your grandmother is lying in hospital"We kind of muddled through the next few days, before loosely establishing central review group, through whom all external comms had to go. As we were discussing what was acceptable and what was not, one of the group suggested, "Read this imagining that your grandmother is lying in hospital with the virus." If we still felt that the communication was appropriate after that, then we were hitting the right tone.
Emma: I think you got the order exactly right: people, customers, sales. It's really common to see something a bit stiff and corporate initially, then something a bit more human.
Alex: There are definitely some things we could have done better. There was no proper structure to the crisis plan. We didn't identify a clear crisis comms team early enough for people internally to direct questions to. We had a team of people in one of our European countries trying to announce exclusive special offers on social media: but not agreeing anything centrally. We sorted out that team eventually, but there were an uncomfortable three or four days before we did.
Emma: Have you had a "hot review"? They can be useful when you're right in the middle of things - every couple of weeks the crisis coms team sits down, looks at lessons learnt, and implements changes quickly.
Alex: No. We haven't had any sort of review. It's something we totally should do, but the feeling I get is that no-one, in any of our partner teams (HR, facilities, campaign marketing) really wants to be put under scrutiny. We're also really busy moving onto the next phase.
Emma: How has this situation impacted your daily role?
Alex: Media relations had always been the biggest part of the job, but all of a sudden crisis comms and internal comms became the priorities. And within the last couple of weeks, social media has become much more of a strategic focus, rather than a discipline previously de-prioritised by our marketing leaders.
"The team simply isn't resourced in the right way."Because of how things were structured for the old world, we had social media being the responsibility of a newly appointed, more junior member of the team. The team simply isn't resourced in the right way at present, although we are changing that.
Emma: What has been your most surprising challenge so far?
Alex: Looking after children at the same time. When you're planning for a corporate crisis, you don't expect it to impact you personally. Around the 19/20 March, I sat down with my partner and had the "WTF do we do with the children?!" conversation.
My boss has been really supportive on that front. It is impossible for my partner and I to both do our full-time hours, but my boss just assured me that it was ok to do what I could. The agency network has also adapted very quickly to my reduced hours, bypassing me if they need something quickly from a spokesperson, for example, where usually they'd check. It can be a bit messy or muddled, but at least work is getting done.
Emma: To that point, how can agencies help and support you?
Alex: Firstly, remember that your client is on the same side; they want you to succeed.
Secondly, do the small things really well - respond to every email, make sure reports are up to date, check and double-check every piece of copy is spelt correctly. If those small things are done right, the client won't feel like they have to check up on everything.
My lead agency has been amazing. The normal account team has been supportive, I've had additional calls with the senior leadership team and weekly media guidance to feed into our comms strategy.
Emma: What piece of advice would you give to other organisations?
Alex: So much of good crisis communications is instinctive - provided you're not a lawyer or guided chiefly by your wallet! I'm reminded of one of our senior sales directors who I spoke to a few weeks ago. He's a big, ballsy take-no-prisoners sort but, all of a sudden, he showed he was vulnerable. I felt privileged to see that side of him, and I really believe showing that softer side helps others if it ripples down.
A bit of humanity goes a long way. Our organisation has offered extra sick pay for affected staff, additional support groups via Microsoft Teams for people with children or elderly family members; and our own Zoom accounts which we are told are fine to use to keep in touch with family and friends as well as team members.
As part of a comms team at a practical level, I'd also caution against waiting to be told to do something. I think it's fine to over-communicate, and proactively ask for help when you need it - everyone is impacted by this and normal channels of direction won't always work. In addition, do try to hit the pause button before you send the trickier emails. It's ok to take ten minutes, or even an hour, before you reply.
Emma: What proportion of your 2020 comms plan is still being delivered?
Alex: About 90% actually. But there's also an extra 20% to do around Covid19 - so we're trying to achieve 110% in fewer hours. I'd better get back to it!
My thanks to Alex for allowing me to publish this piece. As always, I would love to hear your feedback - Does this sound familiar? Or have your experiences been different? Are there any other questions you would like to ask?
Training Courses for PR and Comms Agencies