Anatomy of a crisis - 3
Why Covid19 hasn't changed anything for one comms director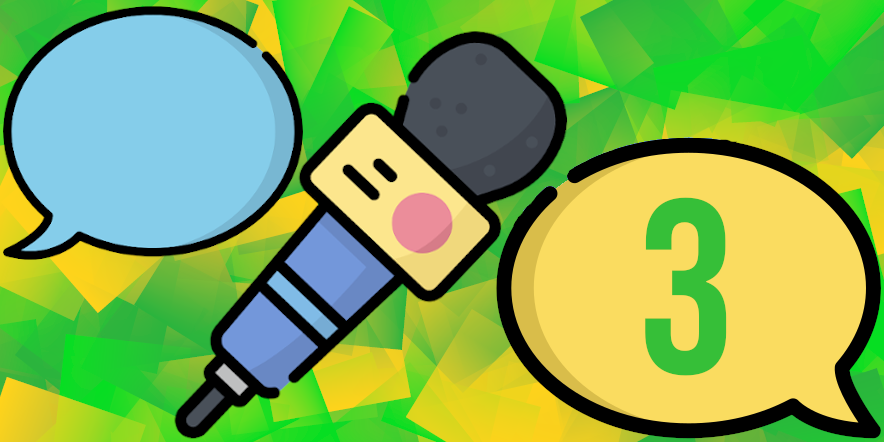 My next interviewee in this series is a comms specialist with several different hats. With a focus on innovation technology, Chris* divides the week by working in-house for a large tech corporate and looking after the marketing and communications for a number of innovation projects across the UK that are funded by public and private sector finance.
*Chris' name has been changed for the purposes of this piece.
Emma: First and foremost, are you ok?
"Some days are fine, and some days feel a bit much"Chris: Some days are fine, and some days feel a bit much, but yes - I am largely ok! My partner and I are very fortunate that both of our jobs are secure so we have a lot less to worry about than many.
Emma: And what impact has Covid19 had on your day to day job?
Chris: It hasn't impacted my work at all in many ways. I work primarily from home anyway. The corporate team I work within is dispersed so we are used to working remotely, and using technology to collaborate.
The Covid crisis has also brought the need for innovative technology into sharp focus, especially if you are suddenly being forced to homeschool your children in an area without high-speed broadband. Or you have elderly relatives and friends who are even more socially isolated than normal.
So it's an opportunity for innovation in many ways. While the world hits the pause button, we are accelerating development of technologies that we thought were going to take 30-40 years to come about. For example, there's much more of an impetus to prioritise cyclists in big cities in order to reduce the pressure on public transport.
So everything is different, and yet nothing is different.
Emma: So, how do you reconcile that with your comms programmes?
"You want to be topical and relevant, but not appear to be jumping on a bandwagon"Chris: It's a real balance. You want to be topical and relevant, but not appear to be jumping on a bandwagon. You want to be authentic and humble, but avoid the "we're all in this together" cliches.
I'm therefore making subtle tweaks to messaging. For example, one project I'm working on is the provision of "infotainment" services on trains. Our messaging is no longer about how to entertain people, but how to inform them of breaking news, safety precautions, etc.
Emma: How quickly did the organisations you work for react after the initial crisis?
Chris: As you'd expect from a global corporate, there was clarity from the off. Offices were closed before official lockdowns began, the internal comms team kept everyone informed and engaged. External comms guidelines were crystal clear: even a single mention of Covid had to be approved, and any significant commentary was restricted to one source globally.
But it was down to me to decide for the smaller projects I work on. I paused any comms activity the week before the official lockdown started to allow the dust to settle. It seems incredibly naive now, but it took a couple of weeks to realise this was going to be a long-term thing. So as time has gone on, I've had to rely on my gut - what feels right as time goes on. I've talked to lots of other people, to share ideas and insights about what's working as I've gone along. The strategy is evolving as the crisis evolves.
Emma: It's very unusual how we're all experiencing this crisis at the same time. Normally there is one organisation under a microscope but this is much more diffused. I don't know if you'd agree, but I wonder if it actually takes the pressure off?
"It doesn't feel like something you can control. We just don't know what will happen next"Chris: Oh definitely! It's crisis comms when you don't own the crisis. It doesn't feel like something you can control. We just don't know what will happen next. If I'm honest, I'm spending a lot of time muddling through and hoping for the best.
Ultimately though, it does come back to what makes good B2B comms: being authentic, being helpful, human, flexible, agile and responding to change.
Emma: Ah yes, that's such an important principle! So how much of your "normal" comms programmes are being delivered?
Chris: Nothing has slowed down. New projects have started up, and publicly-funded projects are continuing. It's just that the messaging has shifted a little. You can't quite carry on as normal, but at the same time you have to be very aware of not appearing to jump on the Covid19 bandwagon.
I was thinking the other day about how Covid19 is like Harry and Meghan's wedding was - with every brand jumping on board. The low point for me was seeing a big sushi chain launch a "Harry and Meghan bento box". As far as I know Harry and Meghan had never mentioned they even ate sushi. There was just no link and no authenticity. People see through that.
There is also a role for communicators to lighten the load a little bit - even to entertain. You only need to look at the rise of TikTok during lockdown to realise that people are craving a bit of light relief. It doesn't all have to be about Coronavirus.
Emma: What's your advice to others?
Chris: Be authentic. I mean, you should be that anyway, but don't try to fundamentally change who you are or what you do at the moment. Pret is a good example - that's a brand that was very early to come out in support of NHS workers, offering free meals, etc. That is completely true to who they are as a brand. But there are other brands who would have looked like they were jumping on a bandwagon.
And don't be too rigid. Lots of us in comms like control and structure so it doesn't come easy - but we have to trust our instincts.
Emma: I'd call that trusting our own experience! What's been the most surprising challenge?
Chris: The realisation that the world keeps on turning. Life has changed but work hasn't. I ran a messaging session the other day that involved 20 people on Zoom. It wasn't easy and I wouldn't always want to do it that way, but it can be done.
Emma: Who has helped you?
Chris: I have a really good network of people around me that I can turn to for advice - colleagues, ex-colleagues, agency partners. Even people outside of the marketing sphere, who can offer a really useful perspective.
Emma: I'm noticing a real theme in these interviews, where there is no "them and us". There is a real sense of being in it together and it's definitely more acceptable to call on someone and say "I don't know what I'm doing here. Can you help?"
Chris: Absolutely it's ok to admit you don't have your shit together all of the time. In many ways it's a great leveller because none of us - not even the most seasoned comms professionals - have ever encountered anything like this before, therefore it's ok to ask advice of those around us. Hopefully when this is all over, some of these behaviours will remain.
My thanks to Chris for allowing me to publish this piece. If you've missed my previous interviews in this series, you can find them here:
I would love to get your feedback - Have you been able to trust your own instincts? Have others helped?
Training Courses for PR and Comms Agencies