Internal Communications Training
Video courses on demand for internal communication professionals
Interactive on-demand e-learning
Are you looking for the professional development you deserve?
Do you wish there was a resource your team could tap for internal communication tools and expertise?
Based on real-world scenarios and proven practices, these on-demand courses crafted specifically for internal comms will help fuel your confidence, productivity, and knowledge.
Inside Comms Plus
INSIDE COMMS Plus courses are about an hour each and include video lessons, exercises and downloadable materials. Perfect for individuals and teams and as an add-on to your existing L&D curriculum.
What will I learn?
Core Skills
Learn the core skills you will need to rely on in internal communication
Advanced Skills
Go deeper with advanced skills that will set you up for success
Tools
Discover tools and ideas you can use right away
Confidence
Gain more confidence in your highly-visible role
Take control
Learn at your own pace, with interactive learning and downloadables that are yours to refer to whenever you need them.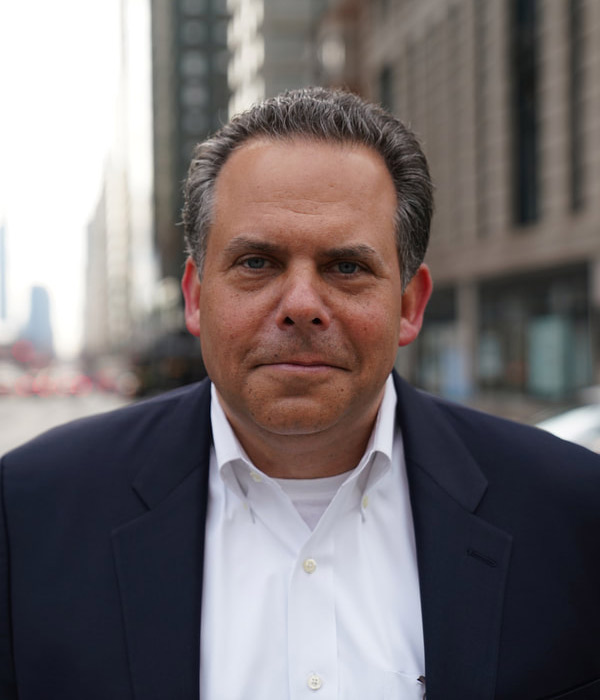 Meet Gary Ross
President, INSIDE COMMS
Gary M. Ross is president of INSIDE COMMS, a training, coaching and consulting firm focused on internal communication.
Over his 30+ year career, Gary has worked as a consultant, corporate executive and Emmy-nominated broadcast journalist. With INSIDE COMMS, Gary works to make corporate life better by advancing the way organizations and their people communicate with one another.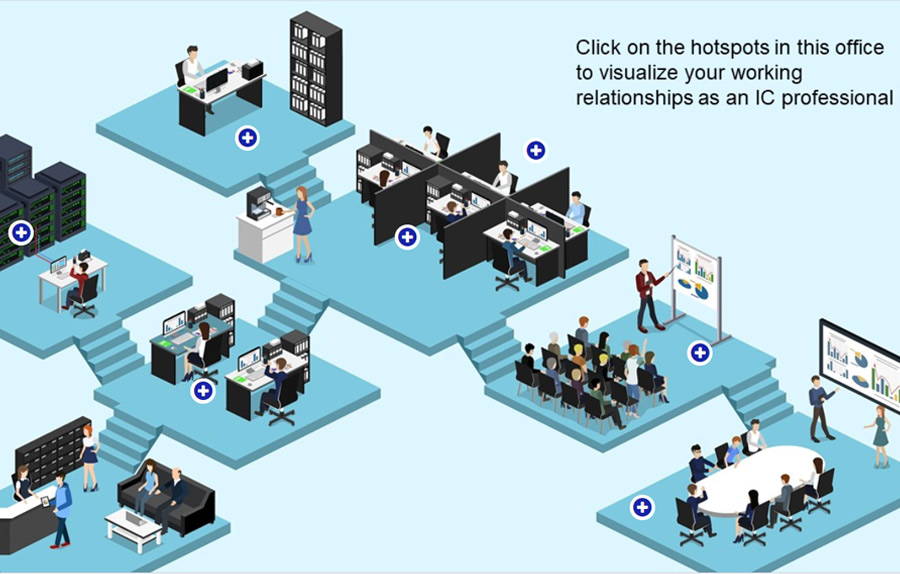 Internal Comms Overview for New Professionals
This course provides an overview of internal communication for professionals new to the field.
It provides specific steps you can take to perform as an effective IC professional right away.
Writing and Speaking for Internal Audiences
Break free of corporate-speak and complicated language so you and your organization can connect quickly and meaningfully with employees.
Writing is the core fundamental skill that an internal communications professional needs. Without good sound writing, nothing else really holds up.
Writing is also central to good speaking, and good speaking has the power to build trust and buy-in, whether you're presenting to a small meeting or to a large audience.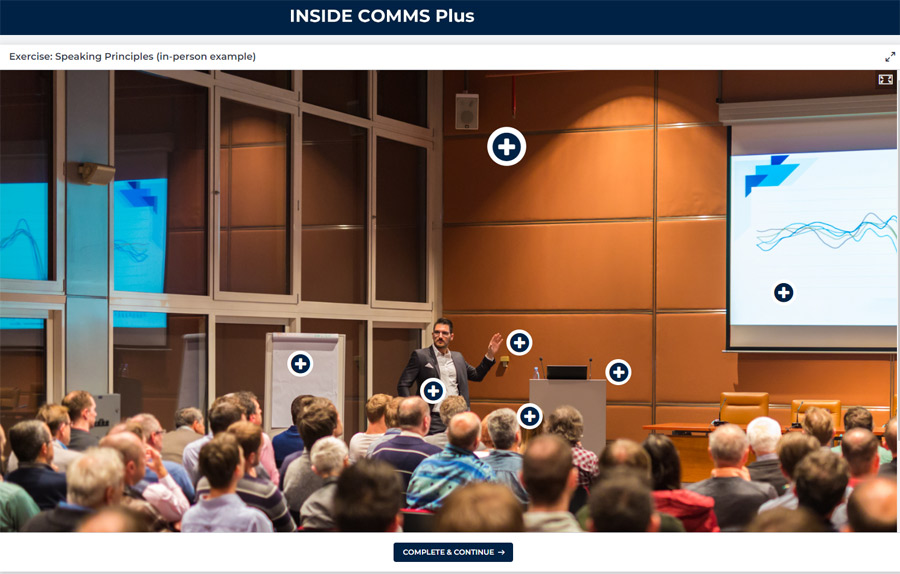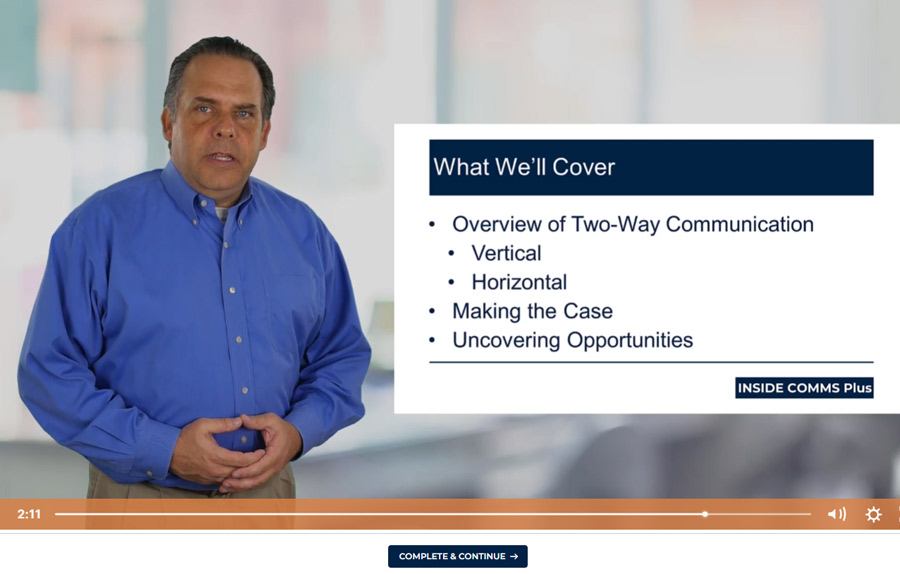 Two-Way Communication
Creating the opportunity for people to speak up, ask questions, provide feedback and interact with one another not only helps engagement, it's a powerful source of information.
This course zeroes in on creating effective two-way communication.
Communicating with a Remote or Non-Office Workforce
Communicating with employees who are remote or not in front of a computer all day can be challenging.
This course provides ways to reach these important audiences and a tool to help build your plan to do so.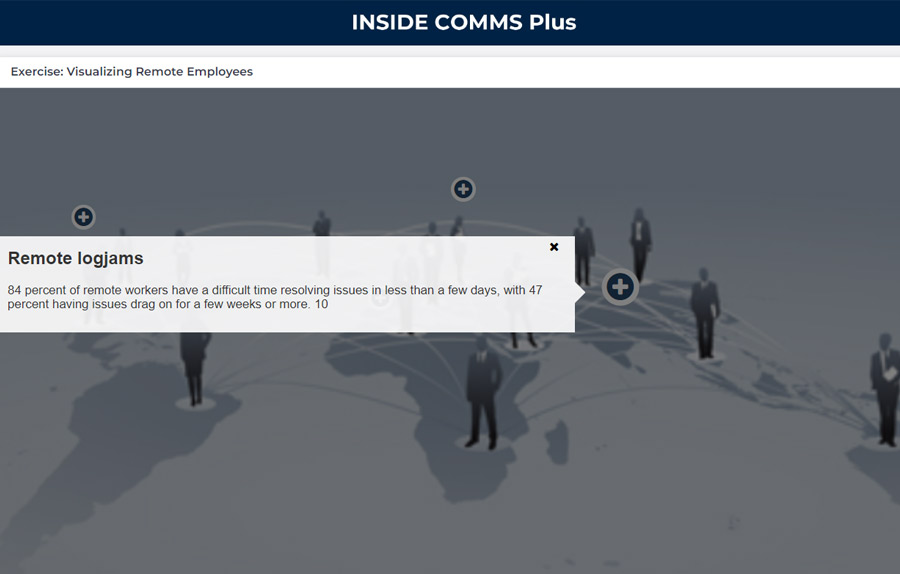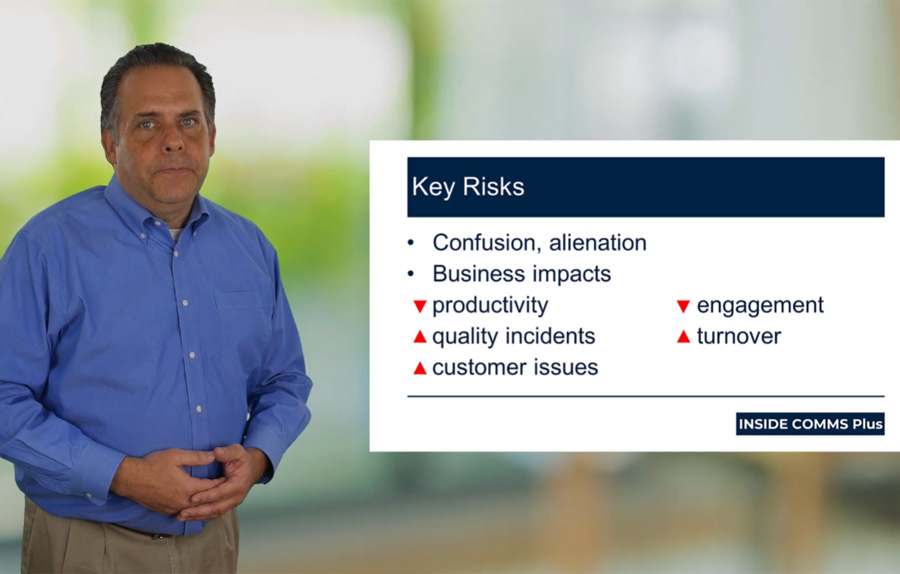 Communicating Bad News
Communicating bad news is a crucial, and unfortunately common, task for internal communicators.
This course covers ways to communicate bad news that can actually make an organization stronger in the process.
Running In-person and Virtual Events
Running an event is a high-profile assignment with lots of moving parts.
This course provides advice and tools to help your next event, whether in-person or virtual, go smoothly.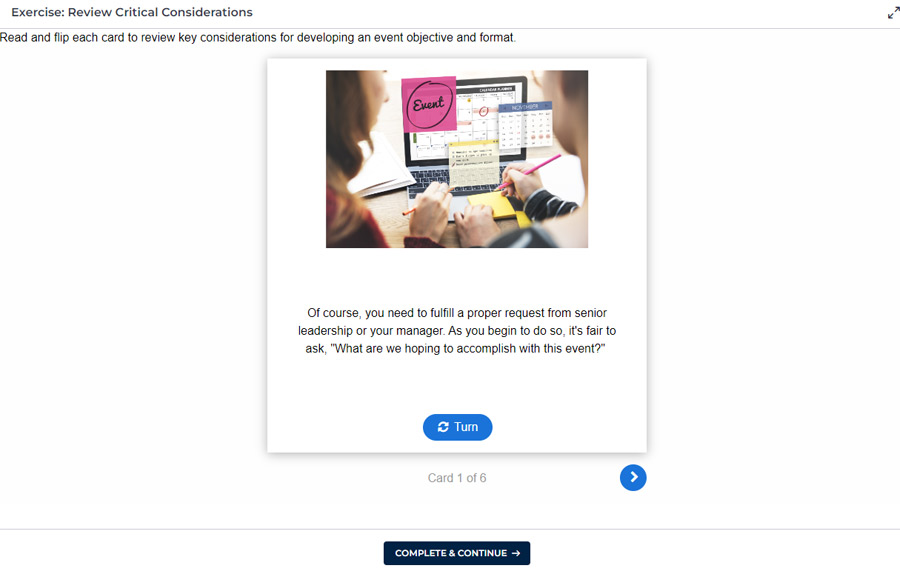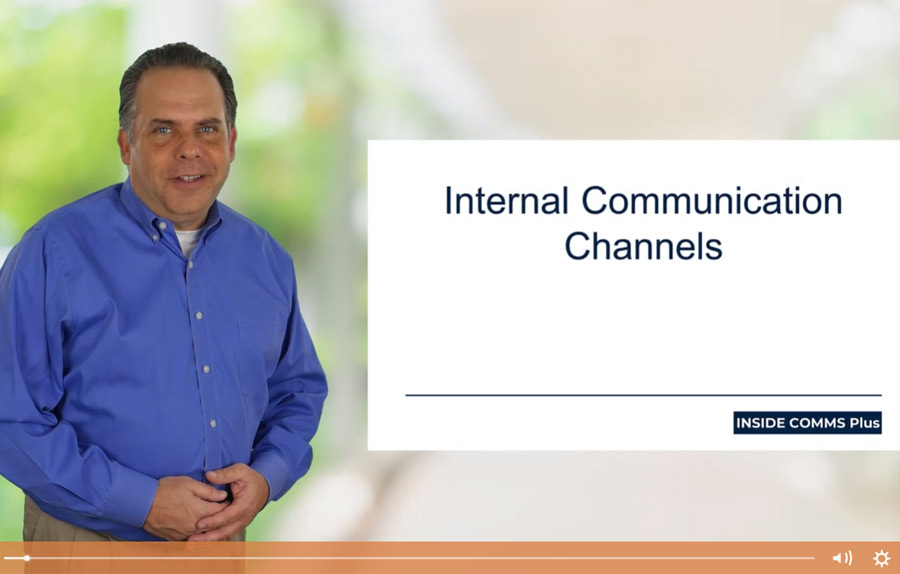 Internal Communication Channels
This course reviews newer and traditional internal comms channels and provides a downloadable tool to help you evaluate the right channels for your IC programs.
Strategic Internal Communication Planning
A strategic internal comms plan should be a part of your team's annual deliverables and any major project.
This course reviews key planning elements and ways to advocate for comms planning in major projects.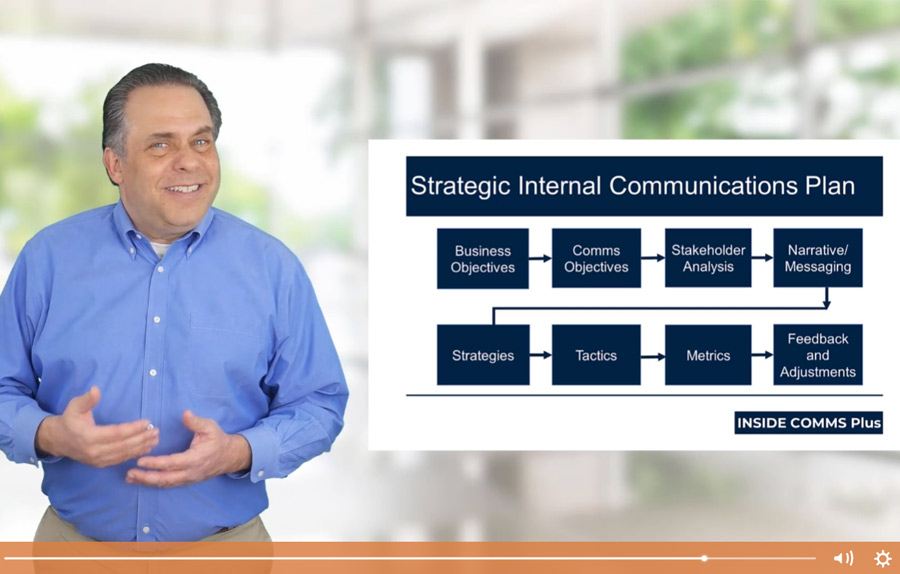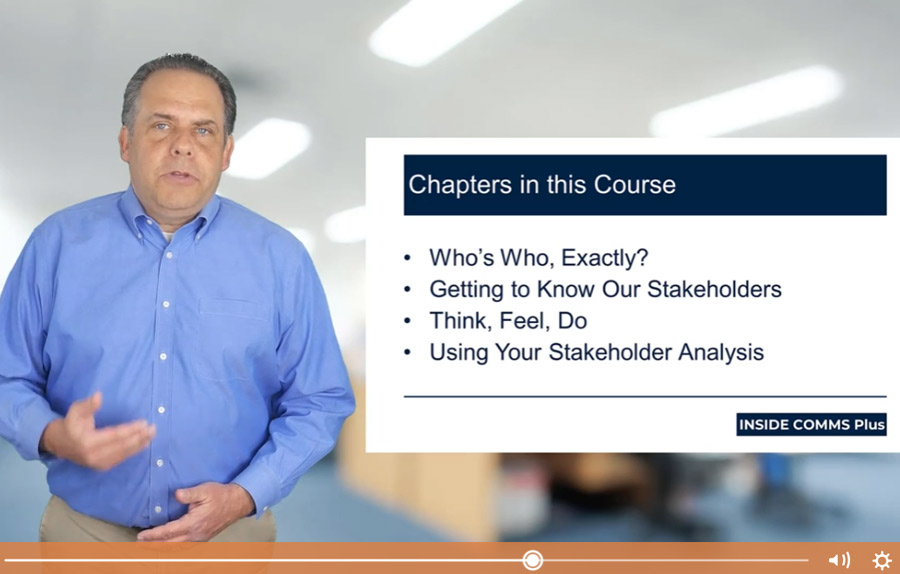 Stakeholder Analysis
A key rule of communication: Know Your Audience. It's about understanding what drives their hearts and minds.
This course helps you get to that understanding so you can build messages that resonate.
Corporate Narrative Development and Deployment
Storytelling has taken hold in business comms as the most effective and meaningful way to reach an audience.
This course covers narrative structure and development as well as how to use a narrative effectively.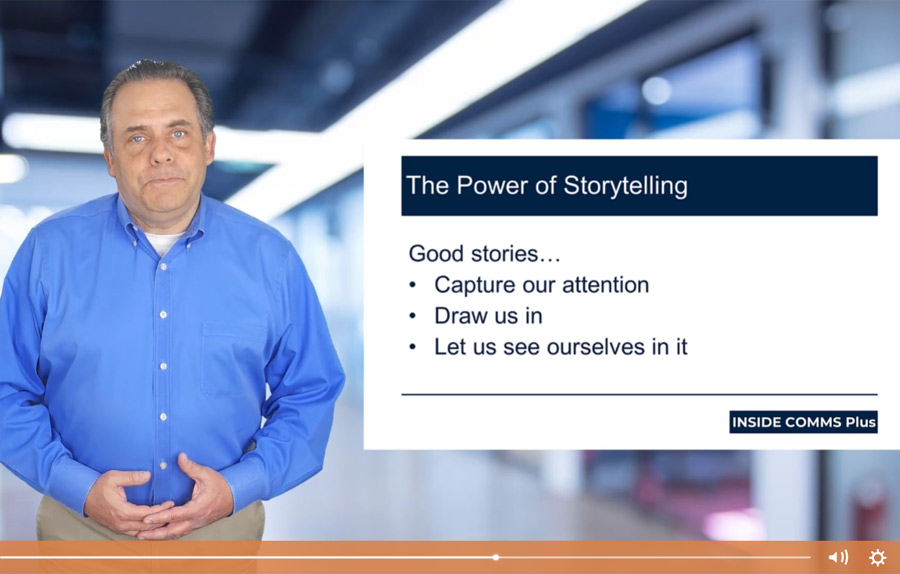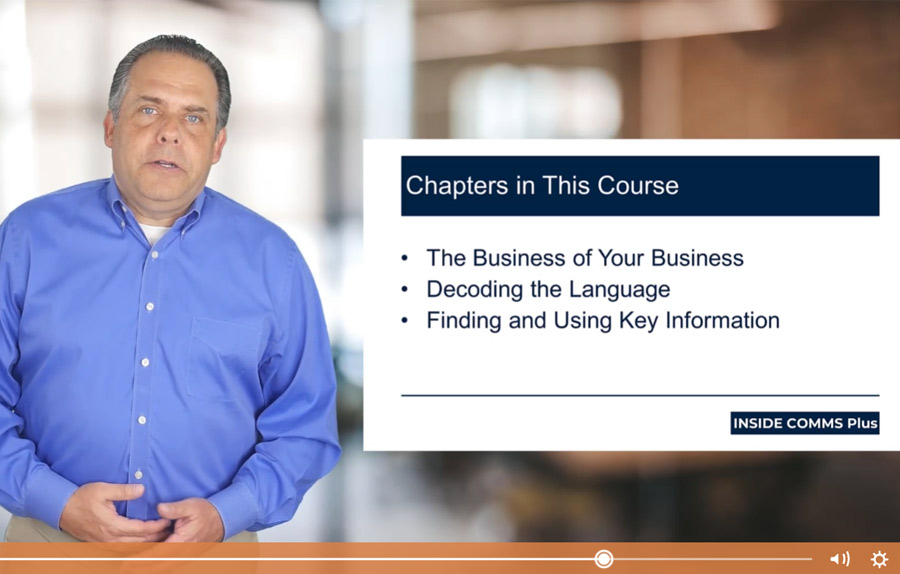 Business Acumen for Communicators
Understanding how your business works, and makes and loses money, helps you become a trusted advisor to senior leaders.
This course will show you ways to learn the business of your business.
Training Courses for PR and Comms Agencies