2023 Webinar Archive
View our archive of previous free Webinar Recordings
Every month, Big Fish Training hosts a popular free lunchtime webinar featuring career development tips and advice. All are welcome, particularly communications professionals. In 2023 our webinars helped you by exploring imposter syndrome, utilising AI for PR, interviews with experts, and much more. sign up for the Hook or follow us on Linkedin to make sure you don't miss out on our upcoming webinars.
You can also click here to view our past webinars from 2022, or 2021.
Developing Resilience
Emma Ewing introduces wellbeing specialist, Tammy Barter, to discuss practical tips and techniques to build your resilience.
Tammy's encouraging and energising talk will give you plenty of ideas for how to gain more "bouncebackability", how to refill your "resilience tank" and, more importantly, keep it topped up, so you go into 2024 on a high.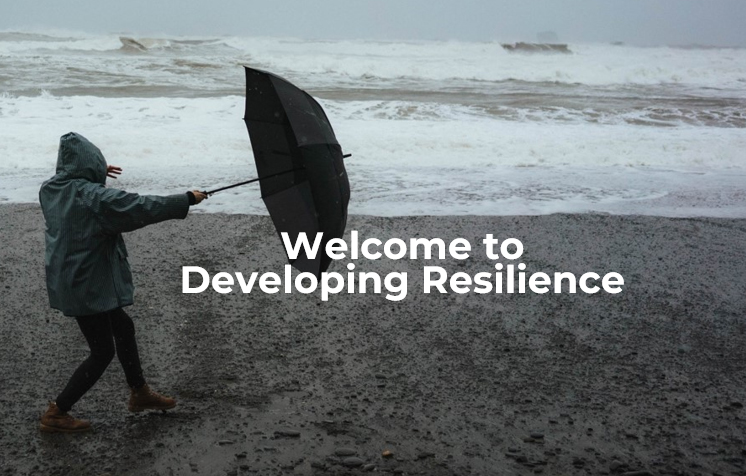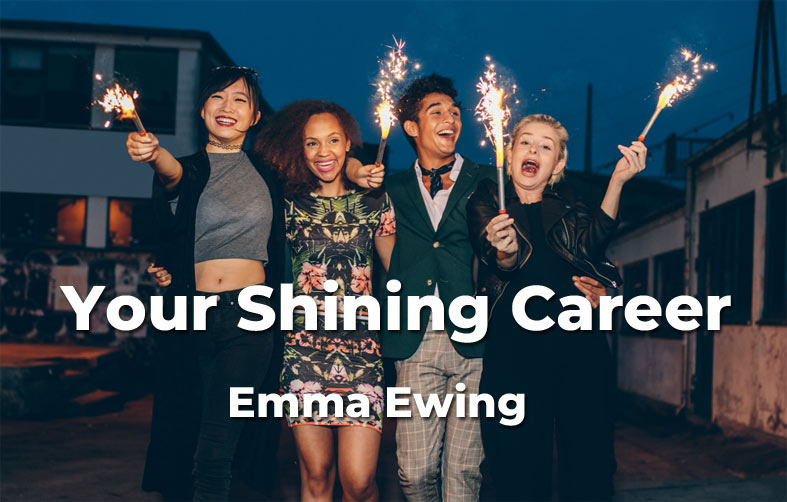 Your Shining Career
Are you doing yourself justice?
Whether you're in your first role in PR & comms or someone who's been in the field for decades, it's important to regularly reflect on your career to date and where you want it to go next.
Autumn is the perfect time to think about how you want to progress in your current role and consider the steps that will get you there.
Making Your Voice Work for You in PR
So many of us in the world of communications and public relations are having to make our voices work harder because of the sheer amount of video and in-person meetings we're taking part in.
Our guide to maximising our voices is Big Fish Training's Lorraine Forest-Turner, who is a voice and presentation whizz. She shares practical tips and exercises to help everyone improve.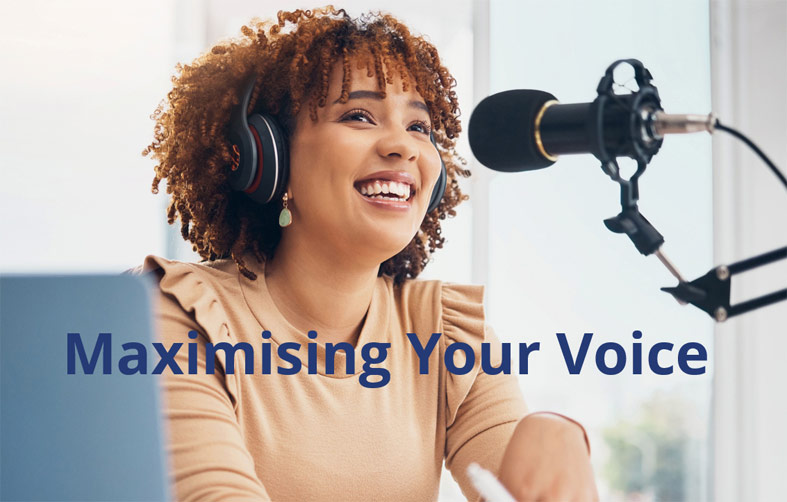 Imposter Syndrome: The Good, the Bad and the Ugly
Imposter syndrome drains our energy, hampers productivity, and holds us back from promotions and other opportunities.
In this webinar, Emma Ewing, a specialist in building workplace confidence, explores the positive aspects of imposter syndrome and how to leverage them. She delves into the negative aspects, and the systemic nature of imposter syndrome.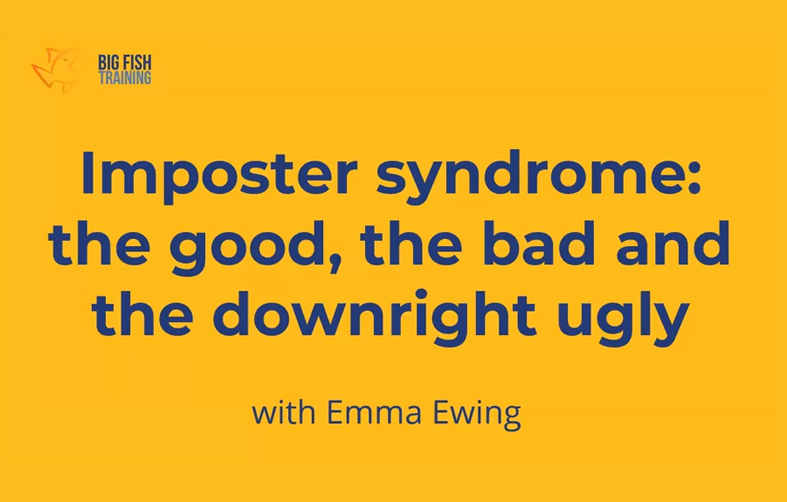 ChatGPT & Crisis Comms: How to Make the Most of AI in a Crisis
"As a profession, public relations is in danger of missing the AI boat. We are too conservative."
What a striking comment by Philippe Borremans during our webinar on AI and crisis communications!
And the best way to avoid missing the boat? Learn how to use it.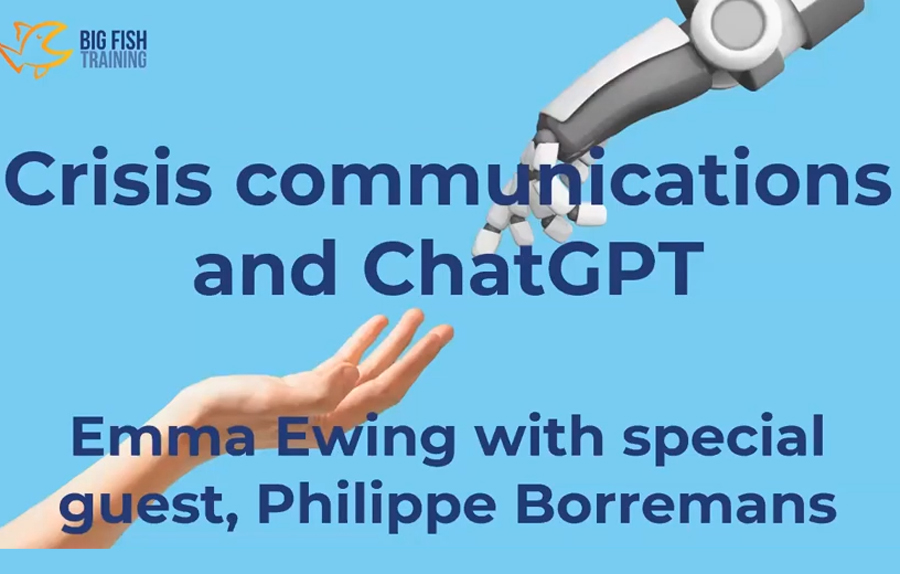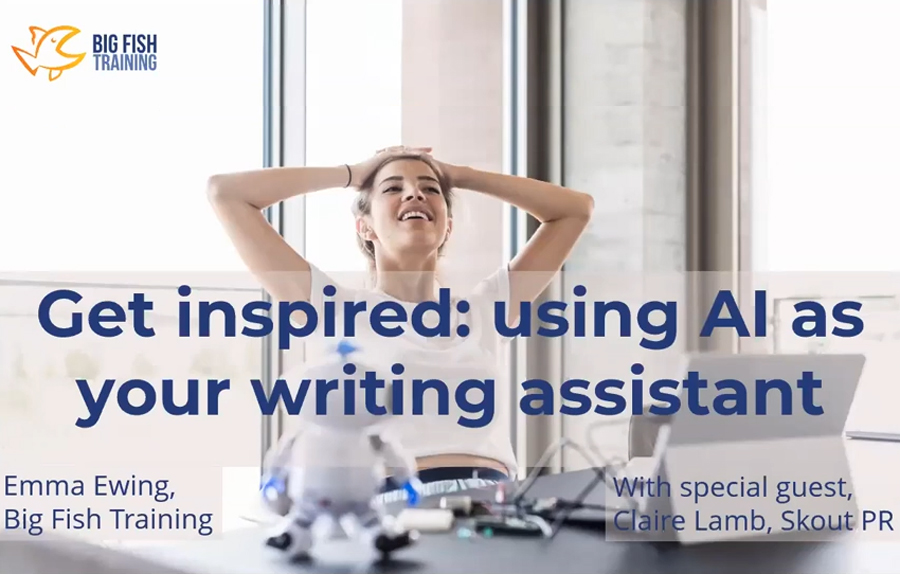 Using AI as Your Writing Assistant
Agency leader Claire Lamb joins Emma Ewing of Big Fish Training for this session to give her insights on how her team has been using ChatGPT IRL!
How to use AI to create headlines for press releases, articles and blogs, summarise news angles to use in press pitches, create more effective emails to clients and stakeholders, ... and more!
Managing Boundaries for Success in 2023
"Good fences make good neighbours."
I love this quote.
For me, it encapsulates why boundaries are important. Not just to stop the kids next door from accidentally trampling the daffodils when they come in to get their ball back. But, in a professional context, to ensure that everyone knows where their responsibilities begin and end.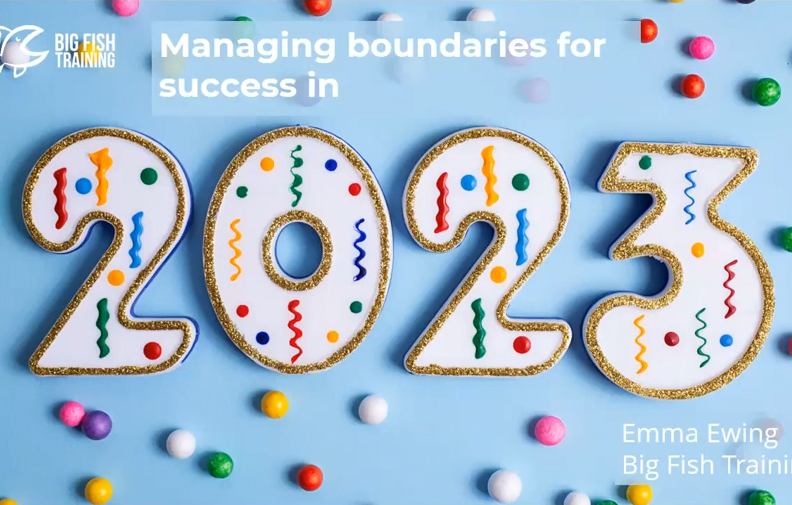 How Big Fish Training Works
Got a team to train? Most courses are delivered direct either in person or via live video for groups of 6 - 12 people. These sessions are tailored to your specific needs. You just need to tell us what they are! Get in touch now for a friendly chat about what you need to achieve.
Want a course just for you? We run special sessions throughout the year and have a growing number of online courses. If you can't find what you need on the site, get in touch now and we can help.
Sign up for The Hook
Get notified about our next webinar
Training Courses for PR and Comms Agencies