Ten Questions to Future-Proof Your Career
Happy New Year! Who's made New Year's resolutions? And stuck to them so far? I confess - I really enjoy being inspired by other people's new starts, but it's not for me! I rebel against the pressure to make sweeping changes in what's typically a grim, dark and anti-climactic month.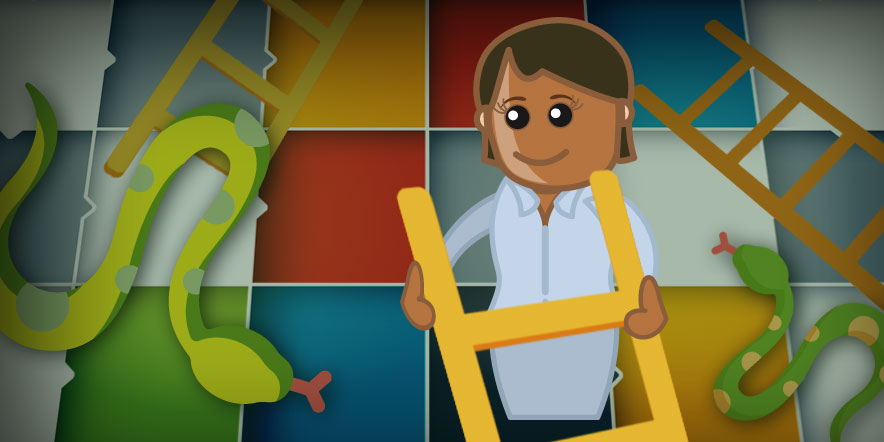 one thing I'd suggest you should all be working on is a career planI wait until the Spring for that, when I have half a chance of seeing the sun, the birds are singing and there is new growth all around.
But I DO face up to January by planning for the rest of the year. That's different. And regardless of your level of experience or authority, one thing I'd suggest you should all be working on is a career plan. You can use the ten questions below to start this process off painlessly. Career planning is particularly important for those people in a communications or marketing role because you may not have a readymade career route ahead. In fact, it can sometimes feel like you're playing a gigantic game of Snakes and Ladders.
Create Your Own Roadmap
I'm not asking you to start with where you want to be in five years' time, or to articulate your strengths and weaknesses. They are quite rightly outdated when asked as interview questions and have limited value in this context too.
I've adapted these ten questions from Target Setting and Goal Achievement by Richard Hale and Peter Whitlam. If you're interested in further reading on this topic, it's worth looking at this and other books they have published between them.
What do I consider to be the most important aspects of my job?
What help do I need to ensure that I succeed in the future?
In what ways do I see my role changing?
What are the external influences on my performance?
What areas am I particularly interested in?
Which technical aspects of my job are important?
What skills do I need to help me develop further?
What knowledge do I need to acquire?
What contribution am I particularly qualified to make?
What are my short-term, medium and long-term priorities?
My favourite is number nine and I've seen people unlock some really useful insights when they sit down and take the time to think through the implications of their answer to that one.
A Two-Way Street
You'll note I haven't mentioned input from your line manager so far. Clearly a manager has a big role to play when it comes to formal objective-setting and review meetings, but the you as an individual can - and should - take the lead when it comes to your personal development.
Answering these questions comprehensively will help articulate to your line manager that you are invested - not only in your personal progression - but in what you can bring to your team and your organisation. It will also provide an opportunity to ask for any training and support you need to help you reach your goals.
I guarantee it will lead to more constructive conversations, and to a better partnership between you and your manager in the longer term.
Are You Climbing the Right Ladder?
While we're on the subject of formal appraisals, it's not uncommon to approach these with promotion in mind.
If you think you're in line for one, go back to those ten questions again and work out whether it will actually give you what you want. A pay rise and a new job title are always nice, of course, but will they change the way you feel about your career for the better?
I've lost count of the times I've seen people single-mindedly climbing the career ladder, only to reach the top and find that it's leaning against the wrong wall.
Visualise your ladder: where will it take you and do you still want to go there?
Next Steps
I really hope this is useful, and I'd love to hear what you think. What do you do to take ownership of your career? Which questions will be the most useful ones to ask yourself? And what additional questions would you add?
Training Courses for PR and Comms Agencies