I'm inviting you to a picnic for your mind!
Are you always looking ahead to the next problem/challenge/thing on your to-do list - rarely taking the time to stop and celebrate the things you have achieved?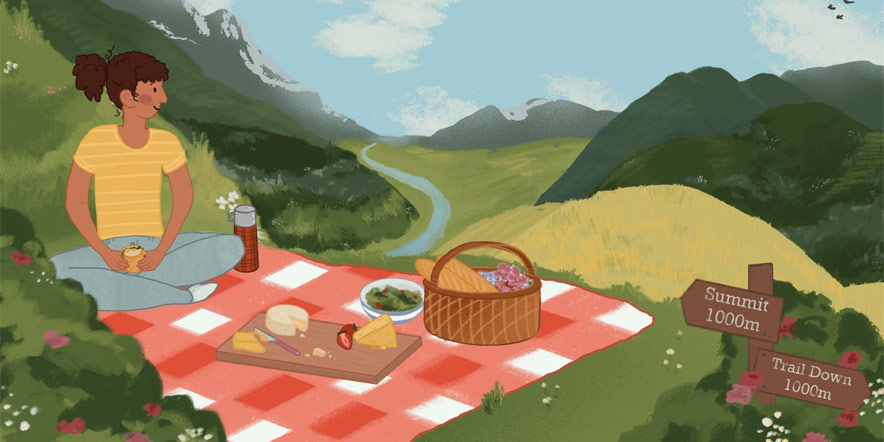 Perhaps you feel a bit guilty or like you're showing off (even to yourself) if you take a moment to reflect on what you've done successfully.
Join the club!
We don't stop often enough to give ourselves a pat on the back for a job well done because we're too busy cracking on with the next task.
It's a bit like climbing a mountain.It's a bit like climbing a mountain. You don't stare at the summit for the entire ascent. You take regular breaks, have a cup of tea out of your Thermos and - if weather allows - sit and have a little picnic part-way up.
As you munch your sandwiches and a mouthful of cake (yes, there must be cake), you admire the view. You might think you've got a way to go to get to the top but look how far you have come! It adds a bit of lift to your next steps up the mountain.
So next time you complete a project or a tricksy task, allow your mind to have a little picnic. Take the time to celebrate your progress before you move onto the next thing.
Training Courses for PR and Comms Agencies